Polk County Treasurer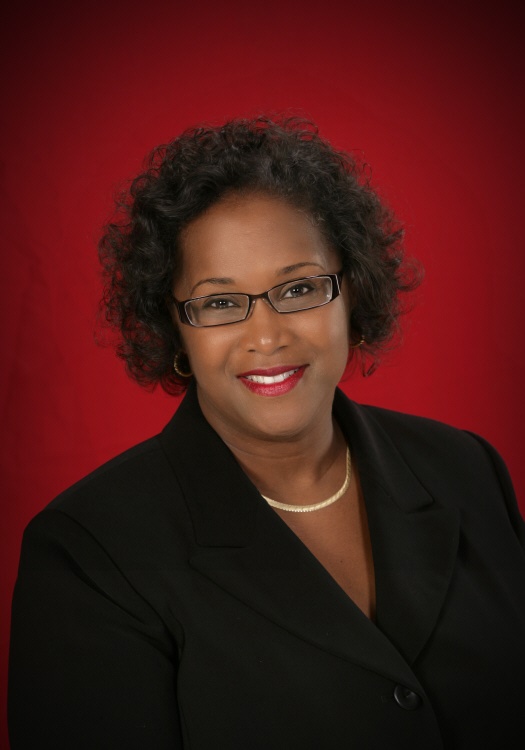 Mary L. Wells
Took Office:
March 23, 2021
Polk County Treasurer Mary L. Wells was born and raised in Des Moines, Iowa. Mary obtained her Bachelor of Science degree from Upper Iowa University cum laude in Business Administration majoring in Management. She has worked for more than 20 years in operations management for corporate America managing business operations teams for three fortune 100 companies. Community involvement includes Co-founder and President of Investing In My Future, Inc., member of the Des Moines Alumnae Chapter of Delta Sigma Theta, Inc., member of the Des Moines Branch of NAACP and a member of Corinthian Baptist Church.
We recommend you pay your property and vehicle renewal (tag) taxes online. It's easy, fast and safe. Online payment options include Discover Card, MasterCard, Visa, American Express and eCheck - an electronic transfer of funds from your bank account to the County bank account.
Polk County Office Information
Send an email
Phone Number
Property Tax Division: (515) 286-3060
Vehicle Division: (515) 286-3030
Cash Management Division: (515) 286-3035
Administrative Division: (515) 286-3041
Location
Polk County Administration Building
111 Court Avenue, Room 154
Des Moines IA 50309
PARKING INFORMATION
| | | |
| --- | --- | --- |
| Location | Hourly Rate | Maximum Time Limit |
| Administration Building Parking Lot (County Business Only) | $0.50 | 10 Hours |
| 3rd & Court Parking Ramp - Sky-walk Access | $1.00 | No Limit |
| Street Parking Next to the Administration Building | $1.25 | 4 Hours |
| Walnut Street & Court Avenue Bridges | Free | No Limit |
Hours
COVID-19 Update: The Polk County Treasurer's Office will be open by appointment only for Title Transfers and New to Iowa Move-Ins beginning October 1st.  Vehicle Renewal and Property Tax transactions should be completed online, by phone, mail or drop box.  Find more information and visitor requirements on our COVID-19 Response page.
Walk-in Customer Hours
Property Taxes and Vehicle Registration
Monday - Friday   7:00 AM - 4:30 PM
Vehicle Title Transfers
Monday - Friday   7:00 AM - 4:00 PM
Phone Customer Hours
Monday - Friday   7:00 AM - 4:30 PM (help calls in queue 4:30-5pm)
Mailing Address
Polk County Treasurer's Office
111 Court Avenue, Room 154
Des Moines, IA 50309-2298
Payment Drop Box
The Payment Drop Box is located at the north end of the Administration Building parking lot. Cash Payments are NOT accepted in the drop box.
Website
Office Staff
County Treasurer - Mary L. Wells
Chief Executive Officer - Ben Lacey
Administrative Division Deputy - Kellie Phelps           
Property Tax Division Deputy - Jodi Gjersvik
Vehicle Division Deputy - Pam Blankenfeld
Cash Management Division - Accounting Manager - Sarah Smith
Holidays
The office is closed on the following dates:
2021
New Year's Day

 

- Friday, January 1, 2021

Martin Luther King Jr. - Monday, January 18, 2021
President's Day

 

- Monday, February 15, 2021

Memorial Day

 

- Monday, May 31, 2021

Independence Day 

- Monday, July 5, 2021 (Observed)

Labor Day

 

- Monday, September 6, 2021

Veteran's Day

 

- Thursday, November 11, 2021

Thanksgiving Day

 

- Thursday, November 25, 2021

Thanksgiving

 

- Friday, November 26, 2021

Christmas Eve Day - Thursday, December 23, 2021 (Observed)
Christmas Day

 

- Friday

, December 24, 2021 (Observed)

New Year's Day

 

- Friday, December 31, 2021 (Observed)
Property Tax
The Property Tax Division is responsible for collecting taxes for real estate property, mobile homes, utilities, bushels of grain, monies and credits, buildings on leased land, and city and county special assessments, including delinquent sewer rental and solid waste rates and charges for all tax levying and tax certifying entities of the county.
The Treasurer is also responsible for conducting the tax sale; processing tax sale redemptions; issuing tax sale deeds; processing tax suspensions; preparing plat and moble home tax clearances; and administering the Iowa Property Tax Credit Program based on age/income.
Property Tax Contact Information
Phone: 515-286-3060
Fax: 515-323-5202
Property Tax Staff
Deputy Treasurer - Jodi Gjersvik
Adminstrative Supervisor - Rachael Hagedorn
Administrative Supervisor - Mary Mahnke
Tax Sale
The Polk County Treasurer is responsible for the administration of the Annual Tax Sale and must offer for sale, in an open competitive bidding process (Iowa Code Chapter 446), parcels in which taxes have become delinquent. The purpose of the tax sale is to collect unpaid taxes. The Annual Tax Sale takes place in June of each year.
PROPERTY TAX FORMS 
Browse common Property Tax related forms Property Tax Forms
Vehicle Renewals
The Vehicle Division issues vehicle titles, registration renewals, junking certificates, personalized and other special emblem plates; notates and releases security interests; collects fee for new registration (use tax), registration, and document fees; processes credits and refunds on vehicle registration fees; and serves as an agent of the Iowa Department of Transportation and Department of Revenue and Finance.
Vehicle Contact Information
Phone: 515-286-3030
Fax: 515-323-5202
Vehicle Staff
Deputy Treasurer - Pam Blankenfeld
Administrative Supervisor - Glenda Cogley
Administrative Supervisor - Chris Guhl
Administrative Supervisor - Raquel Hoveland
ORDER PERSONALIZED AND SPECIALTY PLATES ONLINE
The Iowa DOT website allows you to personalize your license plate, check availability, and reserve it.  If it is available and approved, your plates will be manufactured and delivered to the county treasurer's office in the county where you live.  You will be notified when the plates are ready to be picked up.
Personalized and Specialty Plates 
VEHICLE FORMS 
Browse common Title/Registration and related forms Vehicle Forms
Driver's License Services