Buchanan County Treasurer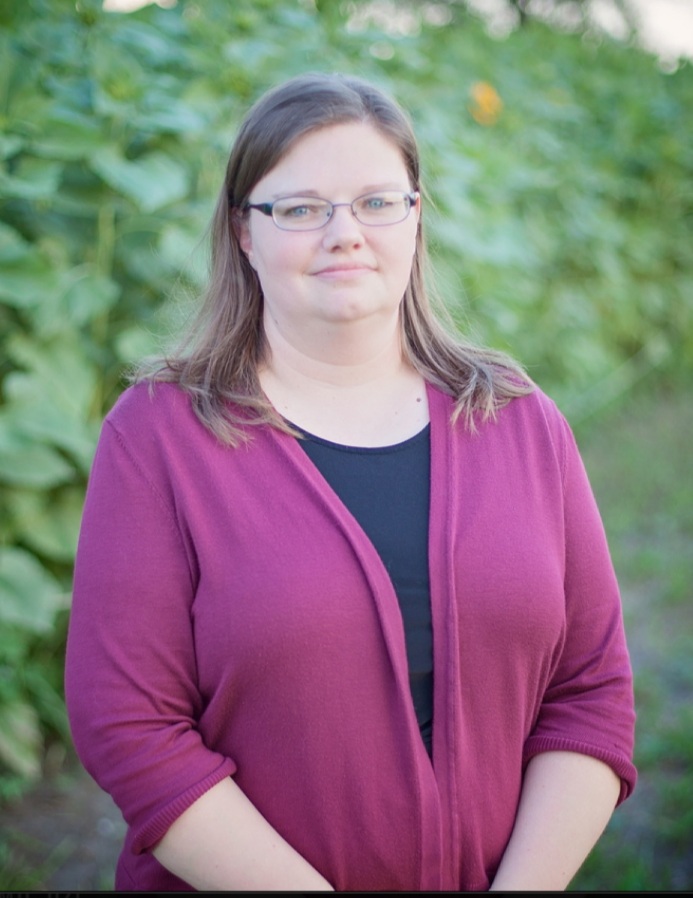 Gina Mether
Took Office:
August 12, 2019
Welcome to the Buchanan County Treasurer's online property tax and vehicle registration payment site! The Treasurer's Office is committed to providing courteous, prompt and professional customer service and if you have questions or concerns, please do not hesitate to contact our office.
We recommend you pay your property and vehicle renewal (tag) taxes online. It's easy, fast and safe. Online payment options include Discover Card, MasterCard, Visa, American Express and eCheck - an electronic transfer of funds from your bank account to the County bank account.
Buchanan County Office Information
Send an email
Phone Number
Tax Department: 319-334-4340
Motor Vehicle Department: 319-334-2005
Driver's License Department: 319-334-7456
Fax: 319-334-7454
Location
Buchanan County Courthouse
210 5th Ave. NE - 1st Floor
Independence, IA 50644
Hours
Property Taxes, Titles, and Vehicle Registration
Monday - Friday   8:00 AM - 4:30 PM
Driver's License Services - Driver's License Issuance will be by appointment only until further notice due to Covid-19. Call (319) 334-7456 to schedule an appointment. 
Monday - Friday   8:00 AM - 4:00 PM 
Written Tests - Computer testing will be done by appointment only until further notice due to Covid-19. Call (319) 334-7456 to schedule an appointment.
Monday - Friday   8:00 AM - 3:30 PM 
Drive Tests
Appointment ONLY - Call 319-334-7456 to schedule.
Any changes in hours will be posted on the Buchanan Treasurer's homepage.
Mailing Address
Buchanan County Treasurer's Office
210 5th Ave. NE
PO Box 319
Independence, IA 50644
Website
Office Staff
County Treasurer - Gina Mether
Property Tax Deputy - Barbara Fischels
Motor Vehicle Deputy - Tammy Jones
2nd Deputy - Amber Reth


Holidays
Our office will be closed on the Following Holidays:
New Year's Day
Presidents' Day
Memorial Day
Independence Day
Labor Day
Veteran's Day
Thanksgiving Day
Day after Thanksgiving Day
Christmas Eve
Christmas Day
Our office will close at Noon for year end and fiscal year end balancing on:

Thursday, June 30th, 2022
Friday, December 30th, 2022
Property Tax
One of the County Treasurer's responsibilities is to collect taxes for real estate property, manufactured homes, utilities, bushels of grain, monies and credits, buildings on leased land, and city and county special assessments, including delinquent sewer rental and solid waste rates and charges for all tax levying and tax certifying entities of the county.
The Treasurer is also responsible for processing tax suspensions, preparing plat and mobile home tax clearances, and administering the Iowa Property Tax Credit Program based on age/income. Annual tax statements are mailed once a year. Your property tax payment may be paid in one full installment or two half installments. The first half is due on September 1 and becomes delinquent after September 30. The second half is due March 1 and becomes delinquent after March 31.
The administration of the Annual Tax Sale is another responsibility of the County Treasurer.  The County Treasurer must offer for sale, in an open competitive bidding process, parcels for which taxes have become delinquent. The Annual Tax Sale takes place in June of each year.
TAX SALE
Information on the Annual Tax Sale can be found on the Buchanan County Website
Tax Sale Redemptions can NOT be paid through this site.  Please inquire at (319) 334-4340
PROPERTY TAX FORMS 
Browse common Property Tax related forms Property Tax Forms
Vehicle Renewals
Vehicles may be renewed during a three month window around your renewal month without penalty. This includes the month prior to your renewal month, your renewal month, and the month following your renewal month. If the last day of the three month window falls on a Saturday, Sunday, or holiday, renewals can be completed on the first business day of the following month without penalty.
Following the three month renewal window a penalty is assessed at the rate of 5% of the fee due, per vehicle, per month, rounded to the nearest dollar, with a minimum penalty of $5.00 per vehicle. When the last day of the month is a Saturday, Sunday, or holiday, renewals can be completed on the first business day of the following month without added penalty. Vehicle owners receive an annual renewal notice sent from their County Treasurer.  Penalty will still accrue and cannot be waived if you do not receive your notice.  

On or before the "enforcement date", for large plates, Iowa law requires the registration validation sticker, often called a tag, to be affixed to the lower left side of the rear plate; for small plates the tags should be affixed to the upper left corner. Law enforcement defines the enforcement date as the first day of the second month following the registration month. It is recommended that the renewal be processed and the sticker be affixed to the license plate on or before the enforcement date. 
ORDER PERSONALIZED AND SPECIALTY PLATES ONLINE
The Iowa DOT website allows you to personalize your license plate, check availability, and reserve it.  If it is available and approved, your plates will be manufactured and delivered to the county treasurer's office in the county where you live.  You will be notified when the plates are ready to be picked up.
Personalized and Specialty Plates 
VEHICLE FORMS 
Browse common Title/Registration and related forms Vehicle Forms
Driver's License Services
Regular Business Hours:
Monday through Friday from 8:00 a.m. - 4:00 p.m.
Computer Testing Hours:
Monday through Friday from 8:00 a.m. - 3:30 p.m.
Drive Tests are offered by appointment only
:
Tuesday, Wednesday and Thursday 
Call (319) 334-7456 to schedule drives which are usually booked out one to two weeks.  Drives are not offered on a same day basis.  If you are calling for your son or daughter we will need to know their name, driver's license number, and why they need to have a drive.  Due to the Driver Protection Act (18US§2721), anyone 18 years and older seeking driver's license information or wishing to schedule an appointment will need to contact us themselves. 
We encourage you to come into the office at your earliest convenience.  It is busiest at the end of the day.  Unfortunately different driver's license scenarios are more time consuming than others, and we do quit taking driver's license customers if we are backed up at the end of the day so that we can have customers that have been checked in issued to by 4:00 p.m.
MYMVD - IOWA DOT ONLINE SERVICES
MyMVD is a website provided by the Iowa DOT for individuals with current Iowa driver's license (DL) or identification cards (ID) who are eligible to complete services and obtain information and records online.  Enter just a few details about yourself (Name, Date of Birth, Last 5 of SSN and DL/ID number), to log into your account and to utilize the online features.
Iowa DOT Online Services Include:
Renewal of your Iowa driver's license/ID card
Check the status of your Iowa driver's license/ID card request
Order specialty and personalized plates
Email reminder when it's time to renew your Iowa driver's license/ID card
Update your mailing address with Iowa DOT
View your non-certified driving record
Purchase a certified copy of your driving record
View the requirements to reinstate your driver's license
Pay civil penalties
Register to vote
DRIVER SERVICES FORMS
 Browse common Driver's License Service forms Driver Services Forms