Montgomery County Treasurer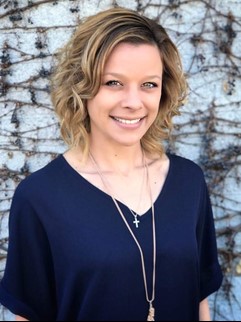 Tera Hughes
Took office on 1/2/2019
Welcome
Montgomery County was organized in 1853 and celebrated its 150th birthday in 2003. On-line property tax payments and motor vehicle payments are available for your convenience. Starting December 19, 2007, you may use Discover, MasterCard, Visa, American Express, and e-Check at the counter for motor vehicle renewal and titling, tax payments, and tax sale redemptions. There are service delivery charges related to eCheck and credit card payments handled in the office to cover the cost of the service.
If you have questions or need additional information regarding property taxes, driver's license or motor vehicles, please contact our office.
Office Information
We recommend you pay your property and vehicle renewal (tag) taxes online.  It's easy, fast and safe. Online payment options include Discover Card, MasterCard, Visa, American Express and eCheck - an electronic transfer of funds from your bank account to the County bank account.
Property Tax - At the present time, tax data is available for our county on the web. Please call our office for tax information.  Tax statements are mailed in August of each year. If you do not receive a statement please contact this office.
Motor Vehicle Renewal - Vehicle registration renewals can be processed during the calendar month before expiration month, the calendar month of expiration, or the calendar month after the expiration month without penalty.
Tax Sale Redemptions can not be paid online.
Location
Montgomery County Treasurers' Office
105 Coolbaugh Street, PO Box 469
Red Oak, IA  51566
SW corner of main lobby of courthouse for tax & drivers license.
East side for motor vehicle.
Contact Info
Phone: 712-623-3292
Fax: 712-623-9753
Email: thughes@montgomerycoia.us
Motor Vehicle Staff
Heather Deitering, Deputy
Jackie Porter, Deputy
Dana Stephens, Clerk 
Property Tax & Drivers License Staff 
Tammy Waters, Clerk
Jeff Miller, Drive Examiner 
Physical Mailing Address
Montgomery County Treasurers' Office
105 Coolbaugh Street, PO Box 469
Red Oak, IA  51566
Hours
Tax Dept. 8:00 am - 4:30 pm
Motor Vehicle Dept. 8:00 am - 4:15 pm
Drivers license Dept. 8:00 am - 4:00 pm
Drivers written tests 8:00 am - 3:30 pm
Drive tests Thursdays only 9:00 am - 2:00 pm, appointment only
Holidays
New Year's Day - Tuesday, January 1, 2019
Presidents Day - Monday, February 18, 2019
Memorial Day - Monday, May 27, 2019
Independence Day - Thursday, July 4, 2019
Labor Day - Monday, September 2, 2019
Veteran's Day - Monday, November 11, 2019
Thanksgiving Day - Thursday, November 28, 2019
Day after Thanksgiving - Friday, November 29, 2019
Christmas Eve Day -

Tuesday, December 24, 2019

Christmas Day -

Wednesday, December 25, 2019

County Population:
10,740
Population Ranking:
70th
I just used Iowa Tax And Tags to pay the annual fee for my car. I was very impressed with the new site. It has a very clean design and is easy to use.