The Itat Quarterly

Suspension Bridge over the Cedar River, Charles City
Fiscal Year 2024 - Q1 Edition
Welcome to The ITAT Quarterly!
The ITAT Quarterly newsletter is brought to you by the County Treasurers of IowaTaxAndTags.org.  It is designed to increase communications and provide treasurers with information on hot-topic issues that concern Iowa County Treasurers.
We hope this newsletter finds you soaking up the sunshine and enjoying your summer day! Can you believe how quickly this season is passing us by? But hey, time flies when you're having fun, right?
We are midway through summer and into a new fiscal year.  One thing I always like to do at the start of each fiscal year is to take a step back and look at what was accomplished during the last year and also take time to look forward and see what we need to accomplish in the new year.
One of the biggest goals for ITAT is to help drive customer traffic from your office to online, giving customers a seamless online experience and saving them time while also allowing counties to better allocate their resources.  Overall, we have done a good job focusing on and achieving these objectives.
With the development of the new version of ITAT, the team has been able to focus on customer feedback from our Qualtrics surveys to identify areas where we can do better, either with improvements to user experience or by better explaining why credit card fees are passed on to the customer.  These small changes will have a big impact on user experience, driving even more customers to ITAT to pay their taxes or renew their plates online. 
The new version of ITAT will be available soon and the development team is heads down, working on the final touches of the redesign.  We are excited to show off our work and look forward to your feedback.
Thanks for taking the time to read this edition of The ITAT Quarterly!
Don Lewis, CPA, ITAT Project Manager
County Treasurer Spotlight
Jessie L. Holm, Floyd County
Q&A with Floyd County Treasurer, Jessie L. Holm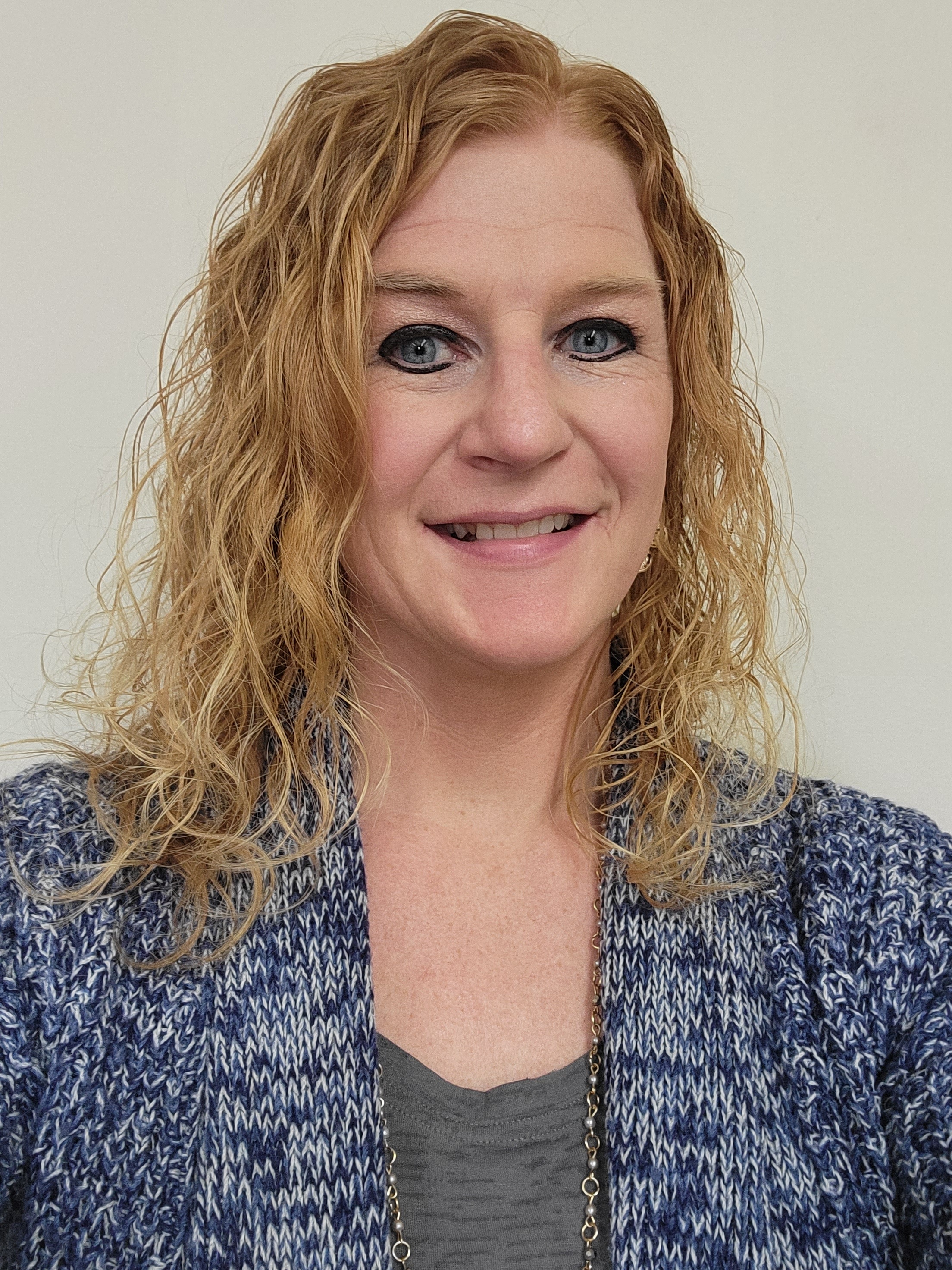 Q: How long have you been Treasurer?
A: Since January 1, 2023
Q: What inspired you to pursue the Floyd County Treasurer elected position?
A:  I worked in the Recorder's office for over 6 years and when I heard our Treasurer was retiring, I decided to run for the position knowing if I was elected it would be a new and exciting challenge and a great way to continue to serve our Citizens.
Q: How many team members do you have in your office?
A: 5 awesome team members.
Q: What are some successes that you have had during your time as Treasurer?
A: The office atmosphere and morale has improved!  Customers are happier!  Updating to more modern electronic office records, to eliminate paper usage, have been some major successes. 
Q: What are some challenges you have faced and how have you overcome those challenges?
A: Everyday has new challenges.  Asking other Treasurer's and seeking out advice has really been a great resource!  We are all learning and growing our knowledge in our office.
Q: What solutions or accomplishments are you most proud of?
A: I successfully accomplished the 1st ever Online Tax Sale for Floyd County this year and it went smoothly!
Q: What are your future goals for your team and your office?
A: I would like to have myself and my Staff serve the Citizens of Floyd County 100% to the best of our abilities!
Q: What are you looking forward to most?
A: Continue to learn the procedures of being Treasurer and becoming more knowledgeable to better serve the Citizens. After getting my first Term under my belt, I feel confident I will be ready to tackle a 2nd one!
Q: What is something about you that most people don't know?
A: Fun Fact: How rare is the combination of red hair and blue eyes?  Only about 0.17%!  So when you meet a red head with blue eyes, you are looking at the rarest colour combination of all for human beings. Around 17% of people have blue eyes, and only  1-2% have red hair so the odds of having both traits are around 0.17%.
Jessie L. Holm, Floyd County Treasurer
Featured Enhancements
The ITAT Development Team is continuously making improvements to make Iowa Tax And Tags the best payment site possible. Some of the higher profile enhancements that the team is working on include:  
Point of Sale (POS) Upgrades (In-Process) - ITAT is in the process of installing new POS devices to all ITAT counties.  The new POS devices are the Ingenico DX8000 Series and includes all the latest in payment technology including EMV security; contactless payments (tap-to-pay); and the ability to use digital wallets including Apple Pay, Google Pay, and Samsung Pay.

ITAT Logo & Branding Refresh (Complete/Approved)  - The new ITAT logo was approved in late June and will be more prevalent with the rollout of the new version of ITAT.

ITAT v2 Guest Checkout Redesign (In-Process) - There has been great progress on the ITAT version 2 redesign over the past few months with the development team eying a late August release window. Stay tuned for further details.

Don Lewis, ITAT Project Manager
Protect Yourself from Phishing Scams
Phishing scams involve deceptive tactics to trick individuals into revealing sensitive information, such as passwords, financial details, or personal data.
Most of us have heard of phishing schemes and have even been trained on what to look for and what to avoid but in the fast pace of your day, it is easy to overlook key warning signs.  Take a minute to review some essential tips listed below in order to protect yourself from being a victim of a phishing scam:
Be Cautious:

Stay alert for unsolicited emails, messages, or calls requesting personal information. Verify the sender's authenticity before responding.

Check URLs:

Before clicking on any links, hover your mouse over them to see the actual web address. Verify the legitimacy of the URL before proceeding.

 

Avoid Sharing Sensitive Information:

Legitimate organizations will never ask for sensitive data via email. Be cautious when providing personal or financial details online.

Don't Trust Caller ID Alone:

Scammers can manipulate caller ID information to appear as reputable organizations. If unsure, hang up and call back using official contact details.

Enable Multi-Factor Authentication (MFA): Strengthen your accounts by enabling MFA whenever possible. This adds an extra layer of security.
Keep Software Updated: Ensure your devices and security software are up to date. Regular updates help protect against known vulnerabilities.
Report Suspected Scams: If you receive a suspicious email or encounter a potential phishing attempt, report it to the appropriate authorities or your IT/security team.
Remember, your vigilance is the key to thwarting phishing attempts. By staying informed and cautious, you can protect yourself from falling victim to these scams.

Event/Location
Date/Time
Gas & Electric Utility Reports sent by the State

August 15, 2023 (approximate)

ISAC Annual Conference
August 23-25, 2023
Certify Property Taxes

by August 31, 2023

File Homestead & Military Credits with the State

by August 31, 2023

Labor Day

 - Office Closed

September 4, 2023

Batch Company - September Tax Due Date

 

(ITAT Counties)

September 20, 2023

Military Credit from State
September 30, 2023 (approximate)

Property Taxes Due

 

(September Installment)

October 2, 2023
Columbus Day 

October 9, 2023
 
Transitioning to the IowaTaxAndTags.org website is easier than you may think. Contact ITAT today to discuss the benefits of joining the IowaTaxAndTags.org website.  
Email: Contact@IowaTaxAndTags.org
ITAT Team:
Dan Radkay, Sr Applications Developer
Sarika Mandumula, Sr Applications Developer
Aaron Nord, Applications Developer
Zach Peterson, Applications Developer
Adam Draayer, ITAT Product Owner
Don Lewis, ITAT Project Manager